Ashwagandha
Gummies
from Nutricost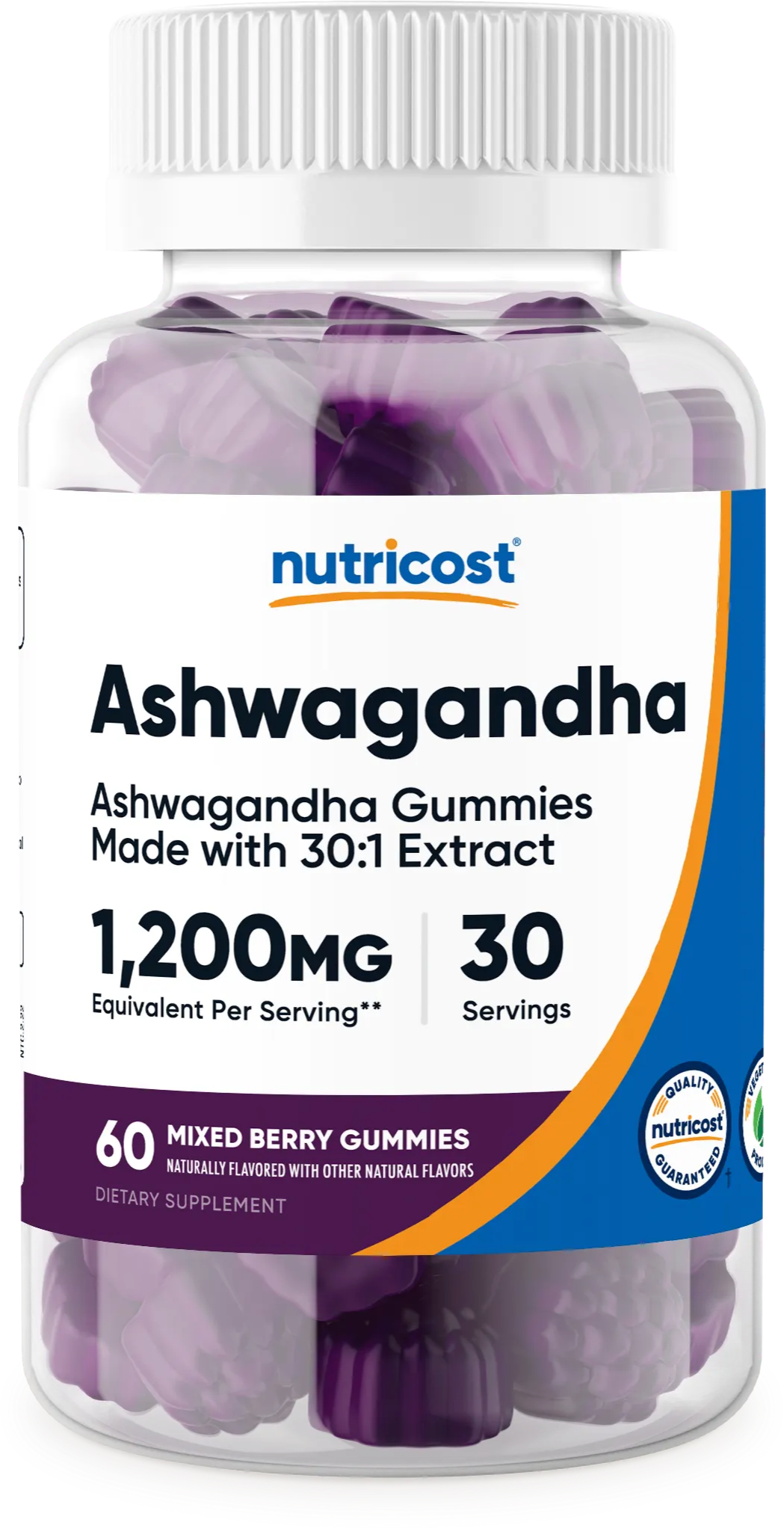 NEW from Nutricost - All the great benefits of Ashwagandha in a delicious gummy

• 1200mg Equivalent of Ashwagandha Per Serving
• Vegetarian, Non-GMO and Gluten Free


Ashwagandha has been used for years for
Nutricost Ashwagandha Gummies use a 30:1 extract to ensure potency and correct dosage
Nutricost is committed to the highest quality

Nutricost Ashwagandha Gummies have 40 mg of Ashwagandha Extract (30:1 extract equivalent to 1200 mg of Ashwagandha per serving). Nutricost, located and headquartered in the USA, only uses the best ingredients to ensure maximum quality and to help you feel your best!

By keeping our supplement recipes simple and clean, you get the best experience possible with Nutricost. This Nutricost supplement is manufactured in a GMP-compliant and FDA-registered facility, and each batch of every product is tested by independent, ISO-accredited laboratories to insure safety and quality.

Nutricost Ashwagandha Gummies come with a
60-Day Money Back Guarantee!

If you are not satisfied for any reason, send your product back for a full refund. No questions asked!